CAPABILITIES
CNC Machining Service
We provide CNC machining services of any complexity for rapid prototypes and production parts. Start a one-hour CNC quote from real engineer, and get your parts made as fast as one day.
Tolerances down to ±0.0002″ (0.005mm)
Parts as Fast as 1 day
Aluminum, Steel, Copper, Polymers & More
3 & 5-Axis Milling
CNC Milling
Our 3-axis & 5-axis CNC milling center is dedicated to creating complex geometries and features
CNC Turning
With our latest CNC lathes and turning centers, even the most complex turned parts are possible
Turning-Milling
Allow multiple operations on a single machine, perfect for high precision parts with complex geometries
Electrical Discharge
Highly accurate machining service of cutting metal to precise shapes using electricity
Wire Cut
Our wire cut services can provide high precision tolerances, as tight as ±0.0002″ for an array of industries and applications.





Why Choose Our CNC Machining Service
Are you looking for precise metal and plastic parts for your project? If So, CNC machining can produce all the complex shapes with high accuracy.
Prolean offers various CNC machining services with high precision and competitive price for prototype development to large-scale production. According to your specifications, using our sophisticated CNC machine, we create precise parts from 100+ material options for all the industry, including automotive, aerospace, Defense, agriculture, and many more.
In addition, our quality control team closely supervises the Machining process to ensure the quality and standard of the parts.
How to Order parts?
Get a free quote from a real Engineer, Once we receive your design, Our engineer will review it and send you a quotation as fast as one hour.

Get One Hour Quote
Upload your design or send an email directly to our engineer and get your quotes within as fast as one hour

Start Production
Your parts will get made once your orders confirmed, besides, your will get real-time updated of the production status from our order tracking system

Receive Your Custom Part
After all parts pass qc inspection, they will be well packed from any transportation accidents. Then, your custom parts are delivered straight to your doorstep
CNC Machining Material Options
Aluminum CNC Machining
Experience precision and expertise with our Aluminum CNC machining service. we specialize in transforming aluminum into intricate and durable components. Tailored to your specific needs, our process ensures impeccable results every time. Below, discover the diverse range of aluminum alloys we adeptly handle for machining."
Subtypes:
Aluminum (MIC6)
Aluminum (2024)
Aluminum (5052)
Aluminum (5083)
Aluminum (6082)
Aluminum (6061-T6)
Aluminum (6063)
Aluminum (7075-T6)
Brass CNC Machining
Our Brass CNC Machining service. Utilizing cutting-edge machinery, we expertly sculpt brass into intricate designs and robust parts. Whether you're seeking ornate detailing or industrial strength, our brass milling caters to every requirement.
Brass, with its radiant golden hue, offers low friction and superior machinability. Ideal for its high electrical and thermal conductivity, Brass is easily machined, making it preferred for low-friction tasks. Explore our list below to find the specific brass alloys we masterfully process.
Subtypes: C360, H59, H62

Copper CNC Machining
Copper offers good strength, hardness, and excellent corrosion resistance with superior heat and thermal conductivity.
Copper CNC milling offers precise and consistent results. We understand the unique characteristics of copper and ensure optimal machining processes for this metal.
Curious about the specific copper alloys we work with? Check the list below for a detailed overview
Subtypes: 101, C110
Steel CNC Machining
High mechanical strength, toughness, resistance to wear and fatigue, and sturdiness. In addition to carbon, other alloying elements can be added depending on the needed mechanical and physical qualities.
Subtypes: 1018, SPCC
Stainless Steel CNC Machining 
High mechanical strength, Thermal, Wear, and Corrosion resistance. Stainless steel is low-cost and can be machined easily. Parts made from Stainless steel are durable and do not lose that strength over time.
Subtypes: 301, 304, 316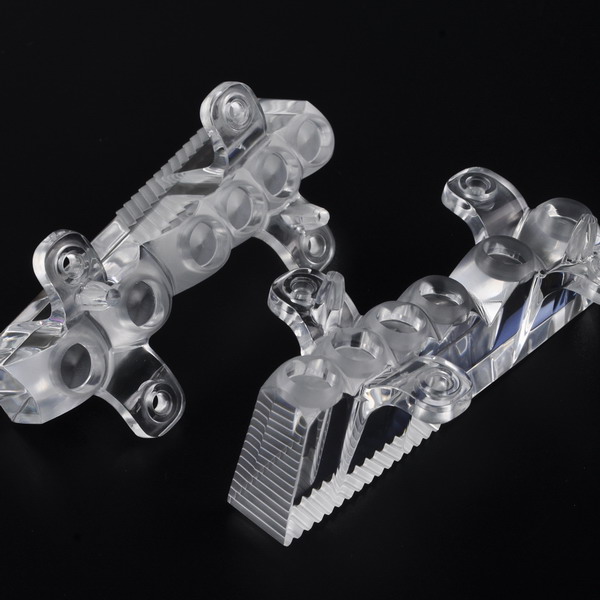 Plastic materials for CNC Machining
CNC machining is the common term for several machining processes, including milling, turning, etc. In addition to common metals, it can also process parts made of plastic materials. Frequently processed plastics include:
ABS, Acrylic, and Delrin, Garolite G-10, FR4, Polyethylene (PE);
Nylon, PEEK, Polycarbonate (PC),  Polypropylene(PP), PPSU (Polyphenylene sulfone resins);
PPS (Polyphenylene), PTFE (Teflon), polyetherimide (PEI), PVC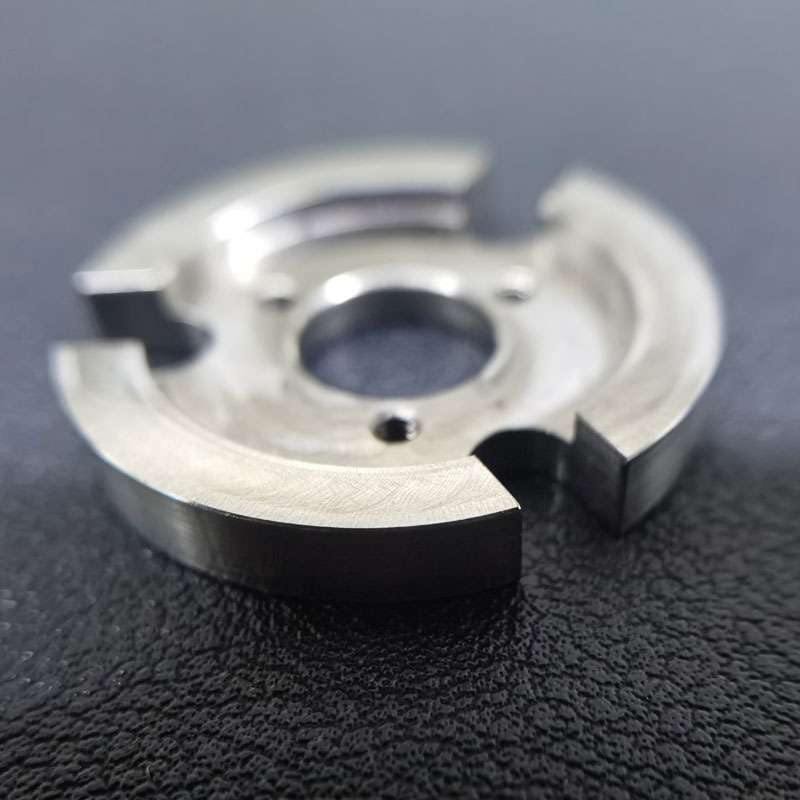 As the machined or deburring
The machined or deburring finish is the standard finish where unwanted attach chips are removed with deburring tools, and sharp edges are chamfered to smooth the surface (3.2 μm).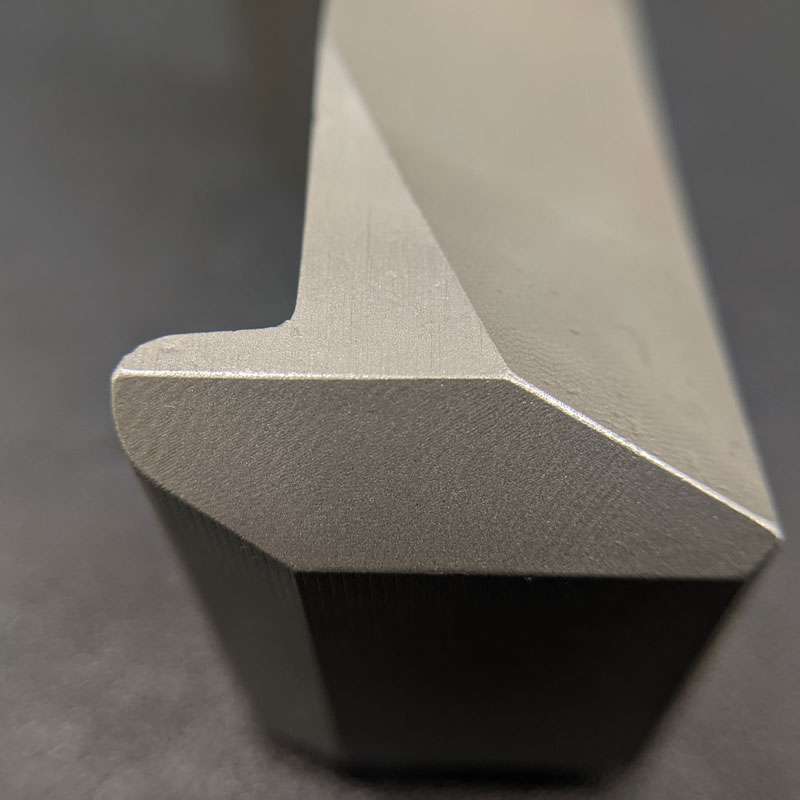 Bead Blasted
Bead blasting produces a matte texture, removing all the marks of machining tools. It applies to ABS, Aluminum, Brass, Stainless Steel, and Steel parts.
Anodizing
Anodizing involves adding an aluminum oxide coating to aluminum and its alloys. The layers, which come in various colors, increase strength and shield the surface from corrosion.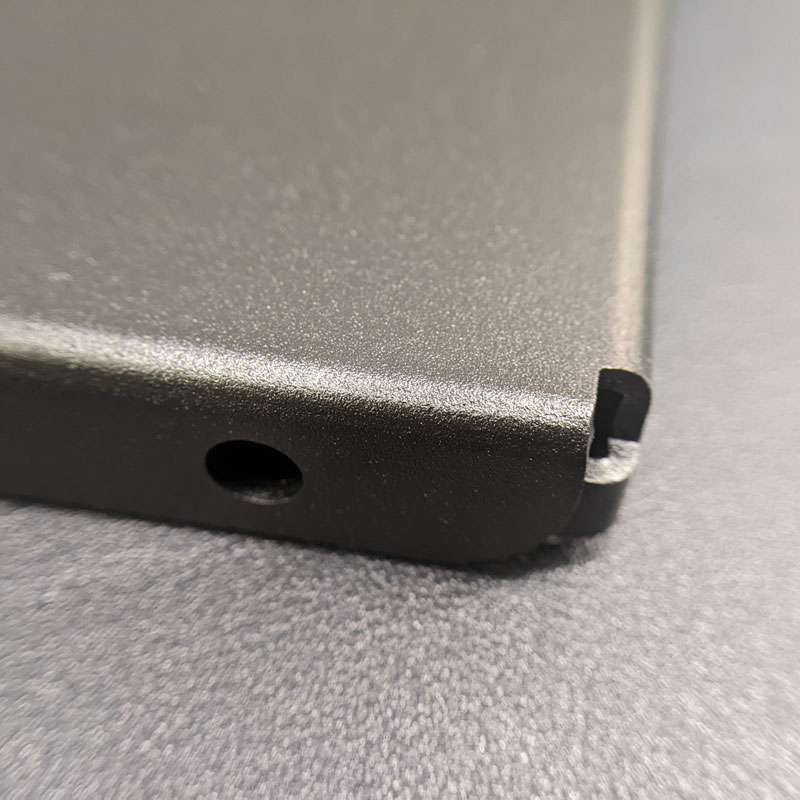 Powder coating
Powder coating is the electrostatically applying of dry powder to the surface. It produces a thin layer providing excellent resistance to wear, corrosion, and abrasion.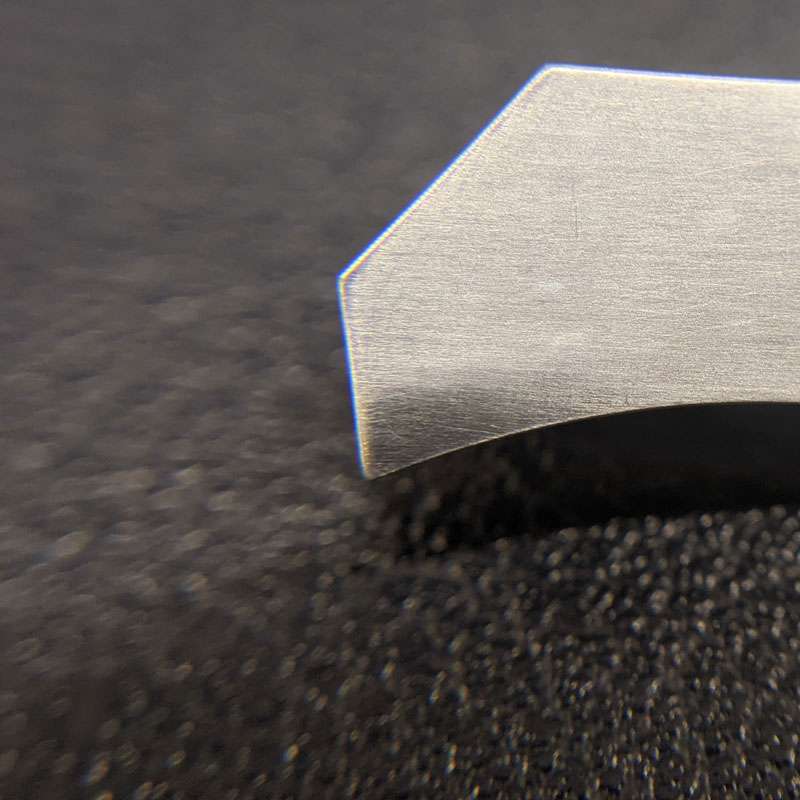 Polishing
Physical rubbing of a metal surface to create a shiny surface is called a polishing surface finish. It increases the reflectivity and does not affect the dimensional stability of parts.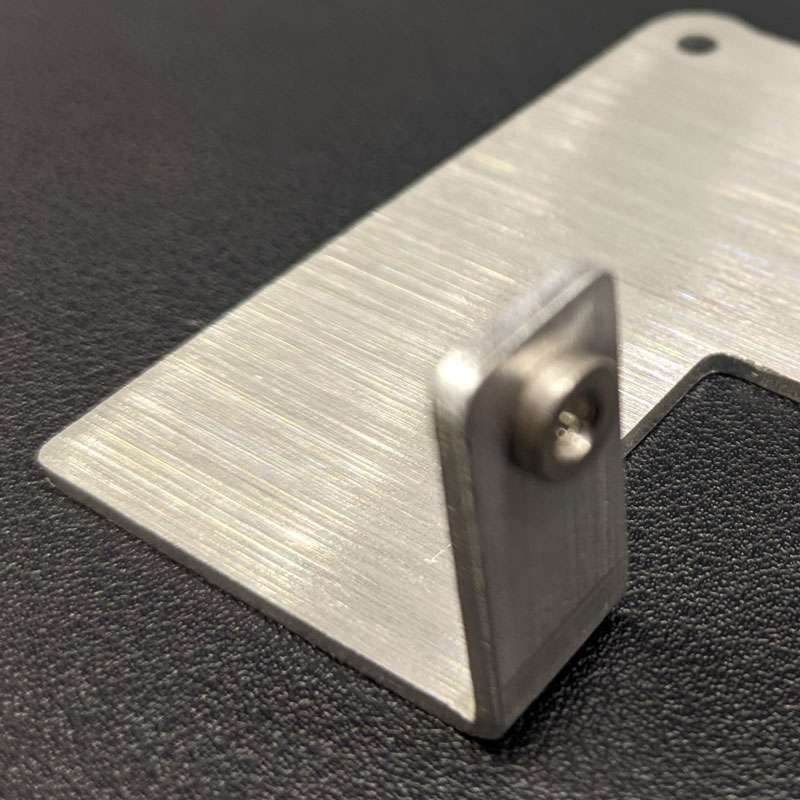 Brushing
Brushing is achieved by applying an abrasive brush to the metal surface, which produces a unidirectional satin finish. And it is not recommended for highly corrosive materials.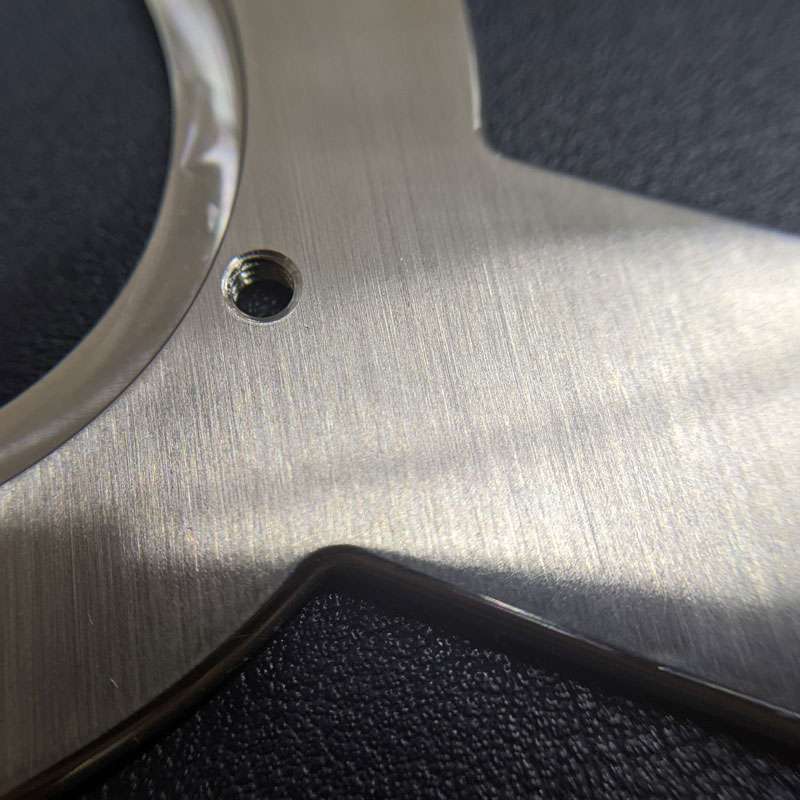 Smooth machining
Smooth machining is done by controlling the machining process, such as feed rate & cutting speed. It minimizes the tool marks and risk of corrosion.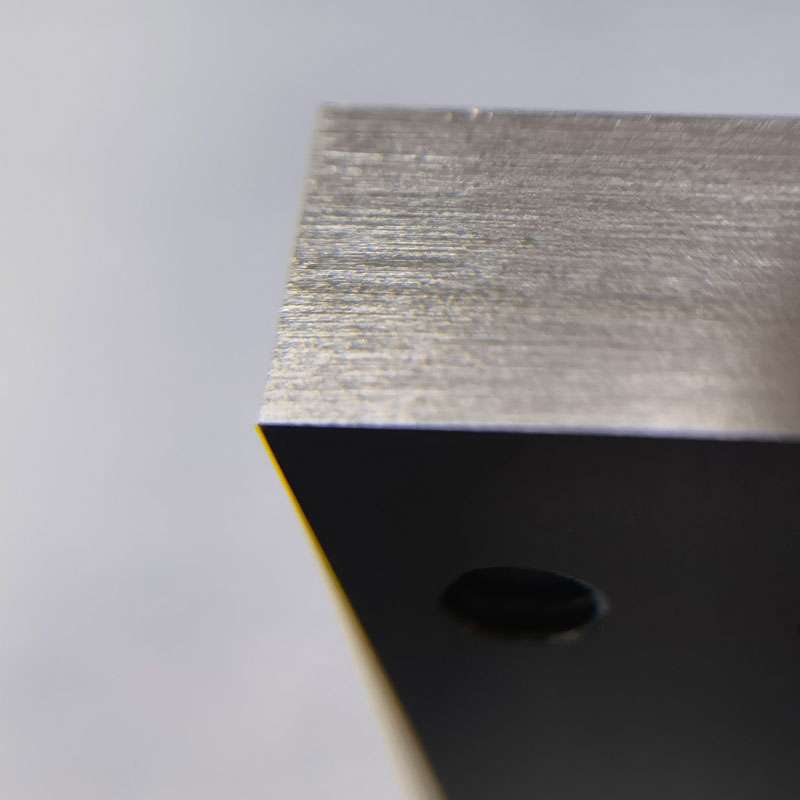 Black-Oxide
Black oxide finish reduces surface reflectivity and offers mild corrosion protection. It involves adding a thin layer of magnetite to the surface.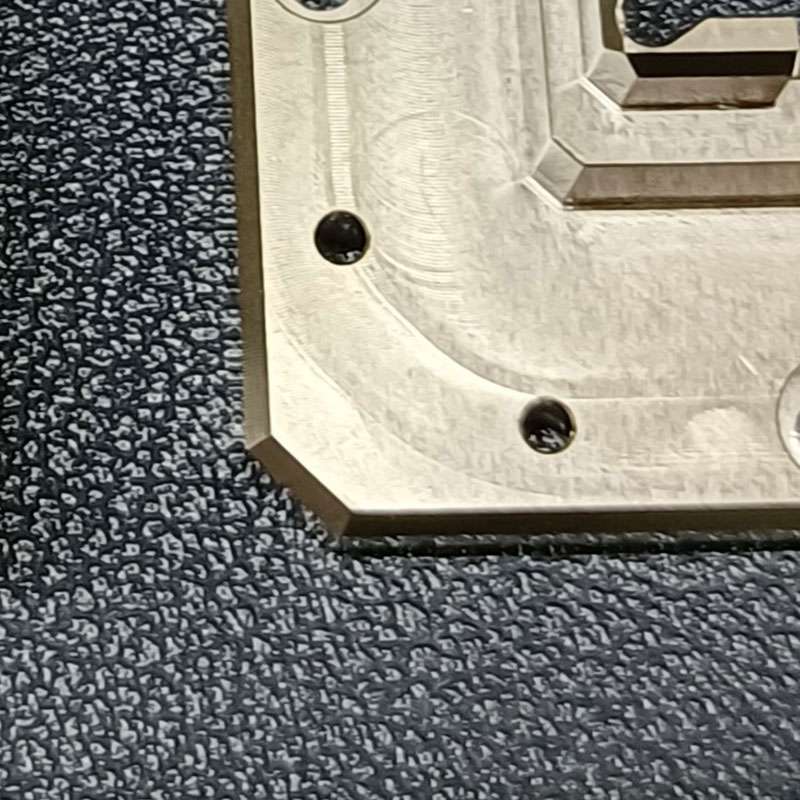 Electro-less Nickel Plating
A thin layer of Nickel is created on the surface from a nickel-containing solution without electrolysis. Electro-less nickel plating provides a shiny appearance, excellent hardness, abrasive, wear, and corrosion-resistance to the substrate material.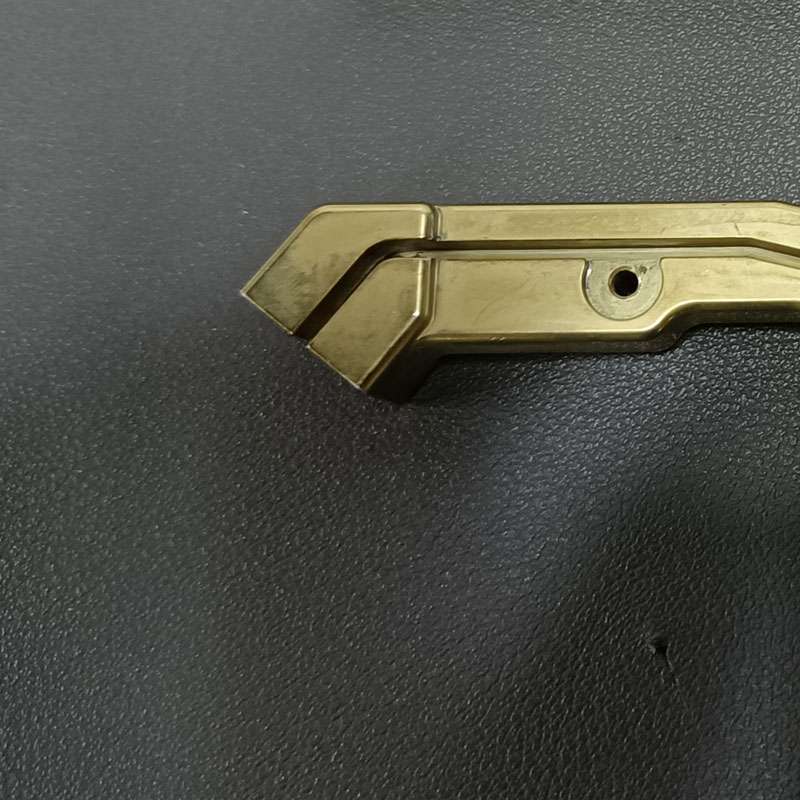 Alodine
Provides excellent corrosion resistance property to the aluminum parts with greenish-gold color. It is the low-cost and quick surface finishing approach.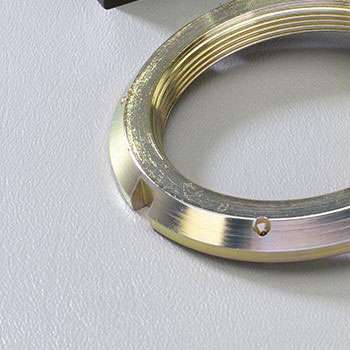 Electroplating
Electroplating increases the hardness of the steel &aluminum parts. It offers excellent corrosion, wears, and abrasion resistance.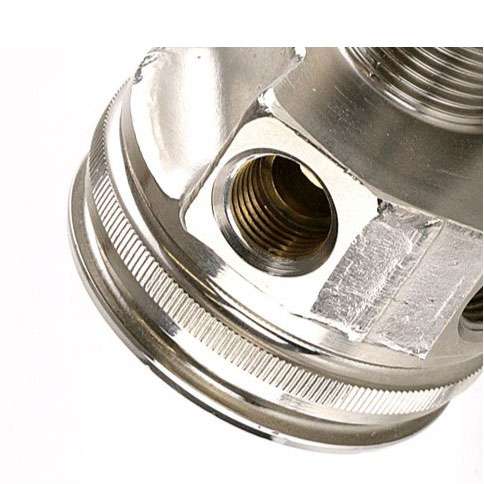 Nickel plating
Make the parts super resistive to corrosion. It enhances mechanical strength, hardness, wear resistance, lubricity, and ductility. Nickel plating is applicable in different materials, including Steel, aluminum, copper, and brass.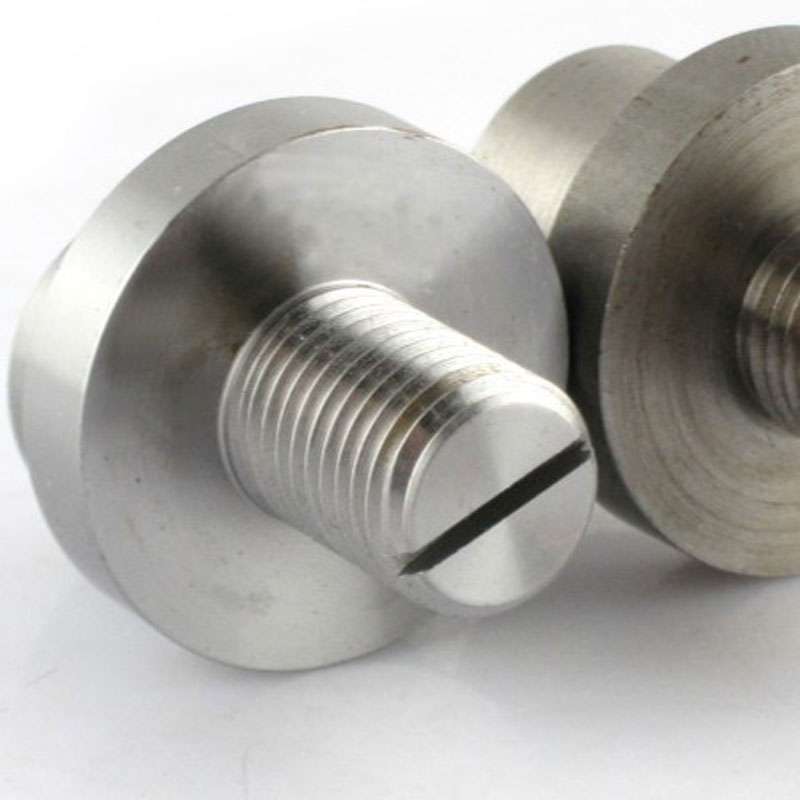 Passivation
Enhance the appearance and functionality of the parts. After Passivation, parts of Steel and its alloys become super resistive from corrosion.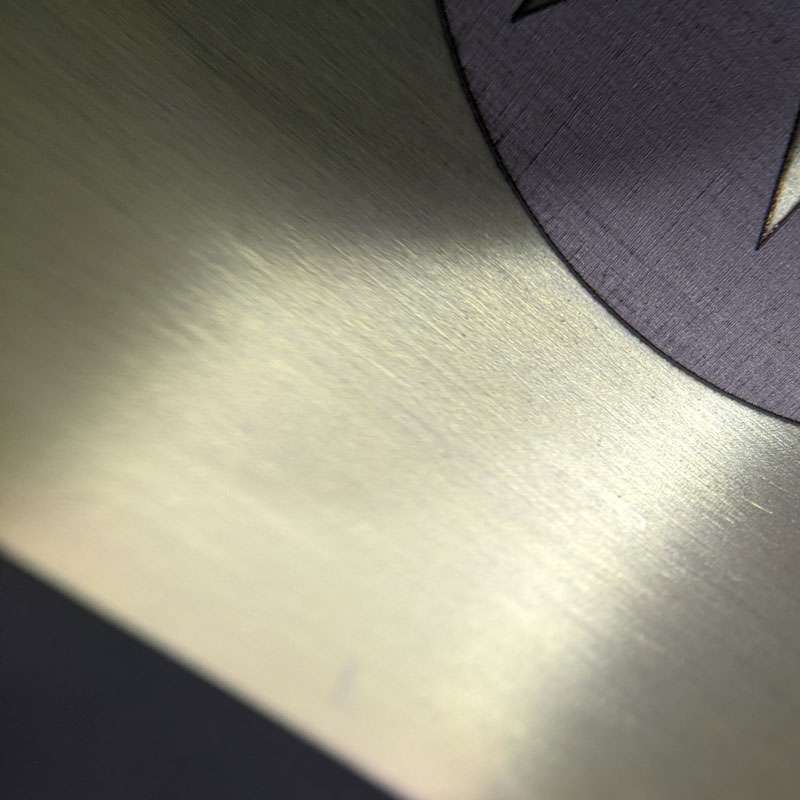 Yellow Chromate conversion coating
A shiny appearance with goldish color provides excellent corrosion resistance. It is applied on the surface of aluminum, magnesium, and their alloys. A layer of chromate also enhances the conductivity of parts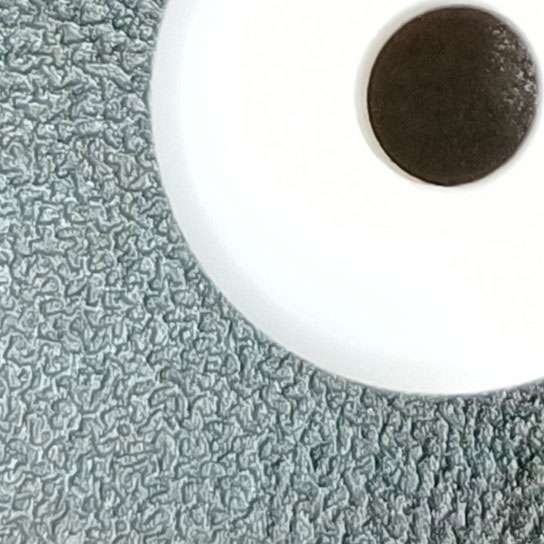 PTFE (Teflon) Coating
The Teflon layer on the parts offers excellent corrosion resistance, water resistance, and non-stickiness with a non-reactive surface.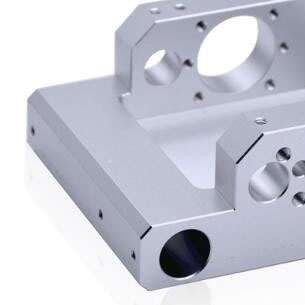 Fine machining
The higher-precision machines produce delicate machining surfaces by utilizing sharper tools and regulating feed rate and cutting speed. Surface roughness up to Ra 0.8 μm can be maintained with smooth machining.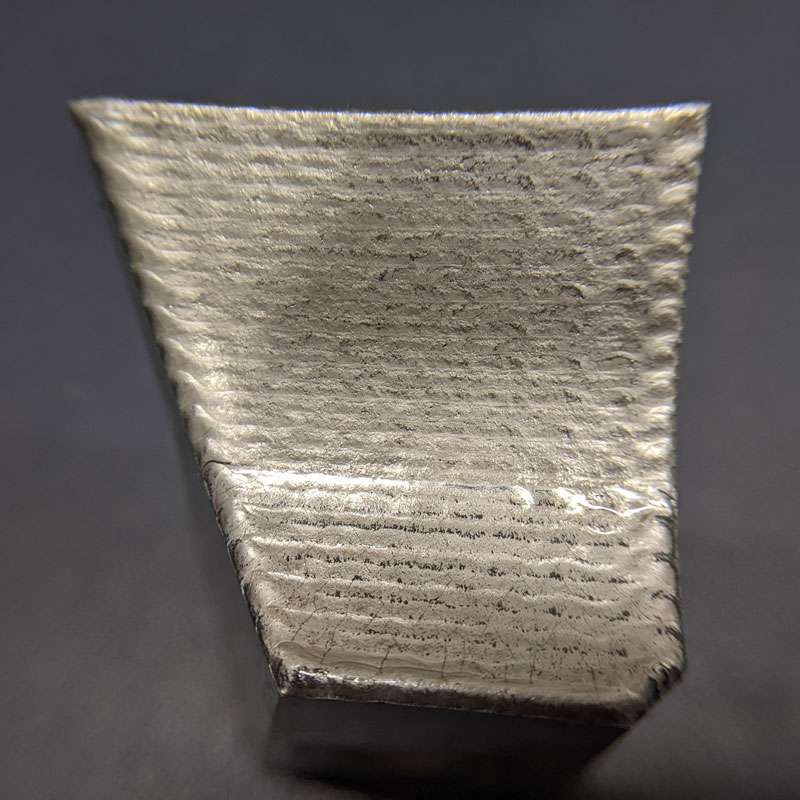 Laser Cladding
Provides excellent corrosion, wear, and abrasion resistance. Laser Cladding is also effective for treating minor surface imperfections such as cavities, tiny cracks, and rust damage.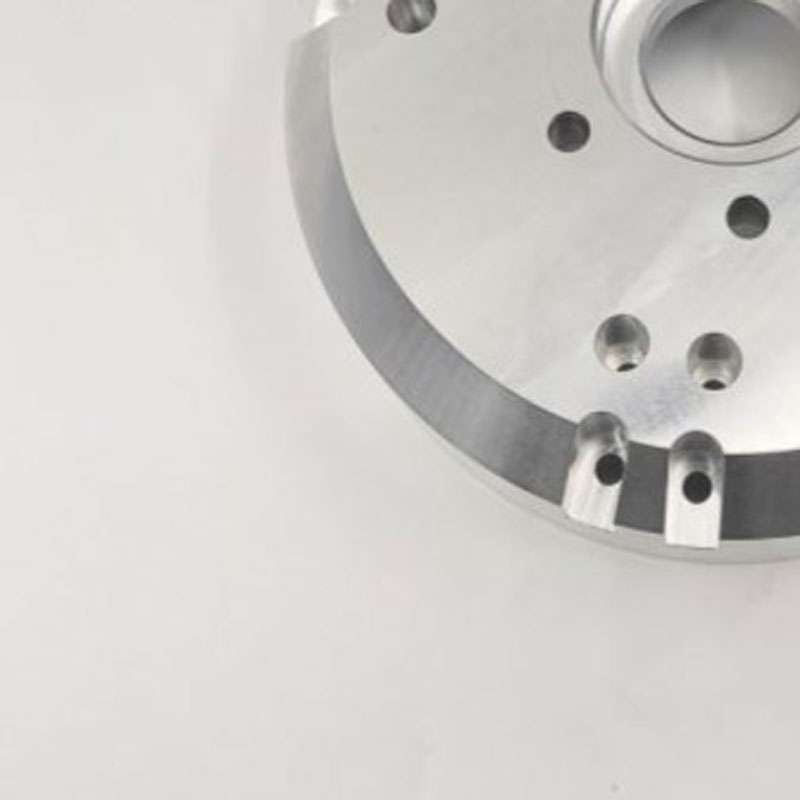 Sanding
Provides a random, non-linear texture with a shiny, high gloss finish. However, it might be unable to create sharp corners and pockets
Precision Machining Tolerances
Type

Tolerance

No Drawing

Linear dimension
+/- 0.025 mm
+/- 0.001 inch
ISO 2768 Medium
Hole diameters (not reamed)
+/- 0.025 mm
+/- 0.001 inch
ISO 2768 Medium
Shaft diameters
+/- 0.025 mm
+/- 0.001 inch
ISO 2768 Medium
Part size limit
950 * 550 * 480 mm
37.0 * 21.5 * 18.5 inch
ISO 2768 Medium
3 Ways to Ensure Perfection
Standards
GENERAL TOLERANCE
For metals, the standard is ISO-2768 fH (fine)
For plastics, the standard is ISO-2768 mK (medium)
Metric threads tolerances:ISO 965-1 standard UN Threads Tolerances: ASME B1.1-2003 standard
knurling: ISO13444:2012 standard Our factory is ISO 9001:2015 certificated
Visual inspection and Protection
Constant visual inspection conditions
Quantification of cosmetic surface quality
Process requirements
Part cleaning and Protection
Quality Inspection Report
Inspection Confirmation
Dimensional confirmation
Appearance confirmation
Quality documentation
What is CNC machining?
CNC refers to Computer Numerical control. CNC machines are electro-mechanical devices that can manipulate tools around a varying number of axes with high precision as per instruction from the computer. As a result, the CNC machine can create complex geometrical parts with high precision in less time. In addition, because all machining controls, such as feed rate, tool positioning, and speed, are automated, tight machining tolerance is achievable compared to labor-intensive machining approaches.
Principle of CNC machining
The operation working principle of a CNC machine consists of four primary steps:
• Uploading a CAD file
• Digital instructions
• Adjusting the workpiece position
• Running the machine with programming
The CAD file of the parts to be machined is first uploaded, and instructions are sent via digital command before the tool begins to form the shape with the attached workpiece.
Workpieces can be machined in multiple axes depending on machine capacity (3-axis, 4-axis, 5-axis, & 6-axis). An electric motor controls each axis' movement.
The cutting tool moves following the digital command and operations such as tool speed, feed, depth of cut, and others are controlled by coding (CNC programming). A warning system also alerts the operator to any operational errors or safety precautions throughout the machining process.
Different types of CNC Machining
Numerous (10+) types of CNC machines are designed for specific machining operations. For example, CNC milling creates complex geometries that allow up to six-axis machining. Milling rotates the workpiece and removes the tool following the uploaded drawing and command. CNC routers are functionally similar to CNC milling machines but are used for softer materials such as aluminum, wood, and plastics. The CNC routing machine works by routing the spindle and tool path.
CNC Turning is primarily used for cylindrical workpieces, and it renovates the material from the outer surface of the rotating workpiece for facing, chamfering, and other operations. Its caliber is generally measured by rotating speed. CNC plasma cutters use electronically-ionized gas (plasma) to cut the workpiece precisely. The plasma beam strikes the metal and cuts it, even though the plasma temperature can reach 10,000 degrees Celsius.
The process of CNC machining
CNC machining is a type of manufacturing in which computer software dictates the movement of tools and machinery. The CNC machining process can control various complex machinery, including grinders, lathes, mills, and routers. Three or more dimensional cutting tasks can be completed using a single set of prompts with CNC machining.
Under CNC Machining, Machine tools function through numerical control. A computer program is customized for a workpiece. The machines are programmed with a CNC machining language called G-code that essentially controls all features like feed rate, coordinate, location, and speeds. In addition, the computer controls the exact positioning and velocity of the operation.
What is the achievable tolerance limit for CNC machining?
±0.005″ or 0.13mm is the standard machining tolerance. However, tool tolerance can deviate from standard tolerance. For example, if the tolerance is ±0.01 mm, the standard tolerance is changed by 0.01 mm.
What are the standard CNC machining tolerances available from Prolean?
Our CNC machines can limit tolerance to ±0.0002 inches. However, if you have a critical product, we can tighten the tolerances up to ±0.025mm or 0.001mm as per the drawing.
How large of a part or panel can be CNC machined with Prolean?
Our maximum CNC machining build is 2000 mm x 1500 mm x 300 mm, which is large enough for furniture and architectural components. Overall, we are happy to serve the prototyping and production of large machined parts made of plastic or metal.
Why choose CNC Machining
Choosing CNC machining over traditional manufacturing approaches has several advantages. Still, the main three are that you can achieve a high degree of accuracy, complex geometries can be created, and it significantly reduces production time.
What are the industries where CNC machining is applicable?
Automotive, aerospace, medical, energy, Defense, transportation, ship, and many more industries use parts created from CNC machining.
What are the common types of CNC machining?
Milling, turning, routing, and plasma cutting are the common types of CNC machining operations.
Get Your Parts Made Today