CAPABILITIES
CNC Turning Service
With our latest CNC lathes and turning centers, even the most complex turned parts are possible
Tolerances down to ±0.0004″ (0.01mm)
Parts as Fast as 1 days
Aluminium, Steel, Copper, Polymers & More
Lathe & Live tooling





Why Choose Our CNC Turning Service
Do you have a project that requires you to make deep holes, threads, and various intricate cylinder and round shapes? If so, we create practically all rounded surfaces, including deep holes, grooves, threads, outer cylinder surfaces, inner and outside corner surfaces, and vertical round surfaces.
Our specific CNC-Turning machine series will create accurate parts for you without any volume limit in a very short time. In addition, a team of engineers from Prolean will ensure that your part fits the requirements through regular communication.
How to Order parts?
Get a free quote from a real Engineer, Once we receive your design, Our engineer will review it and send you a quotation as fast as one hour.

Get One Hour Quote
Upload your design or send an email directly to our engineer and get your quotes within as fast as one hour

Start Production
Your parts will get made once your orders confirmed, besides, your will get real-time updated of the production status from our order tracking system

Receive Your Custom Part
After all parts pass qc inspection, they will be well packed from any transportation accidents. Then, your custom parts are delivered straight to your doorstep
CNC Turning Material Guide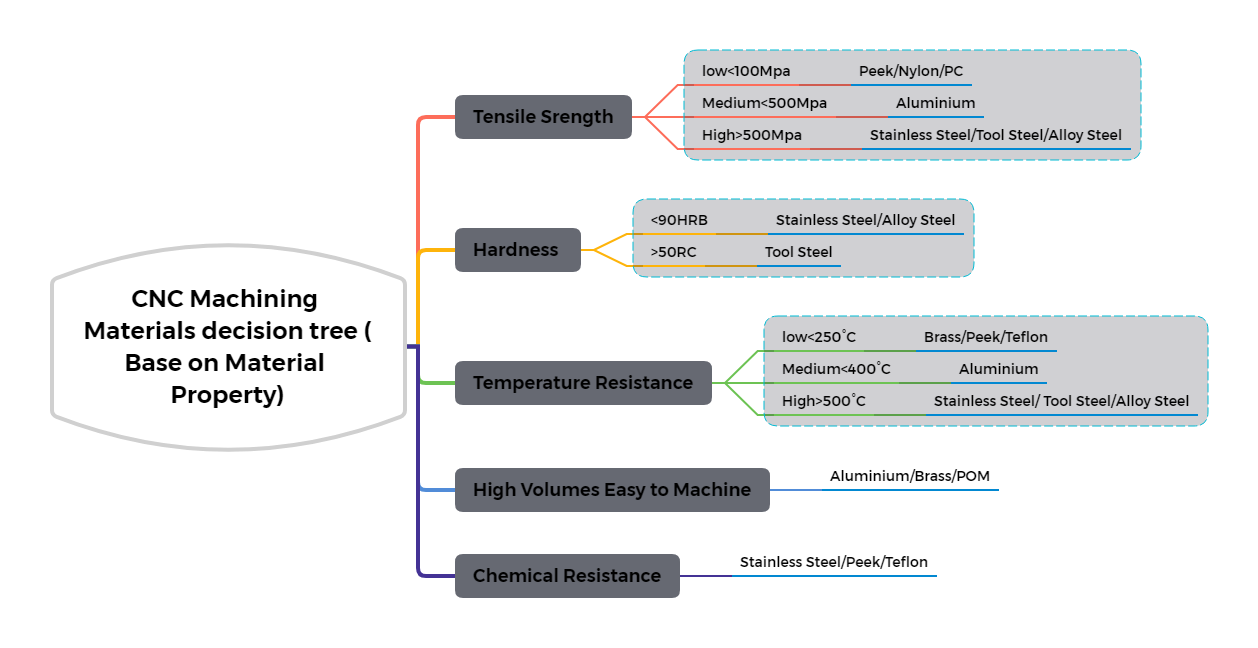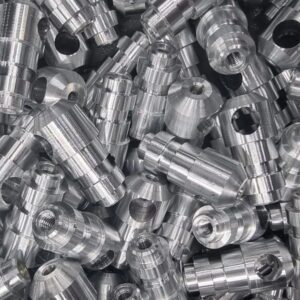 Aluminum Rapid Prototyping
"At our facility, we offer specialized services in aluminum CNC turning, catering to a wide range of industrial needs. Recognized for its lightweight, strength, and versatility, aluminum has become a favored material in CNC turning. Our expertise shines particularly in aluminum rapid prototyping. This service allows designers and engineers to swiftly transform their ideas into tangible prototypes, accelerating the design and testing process.
Turning Service Finishing Options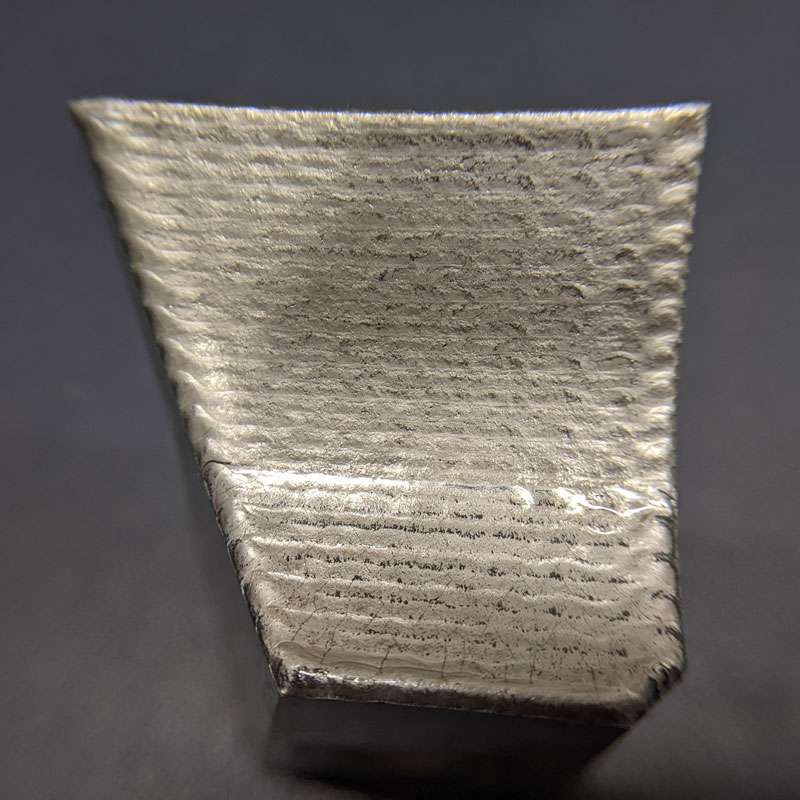 Provides excellent corrosion, wear, and abrasion resistance. Laser Cladding is also effective for treating minor surface imperfections such as cavities, tiny cracks, and rust damage.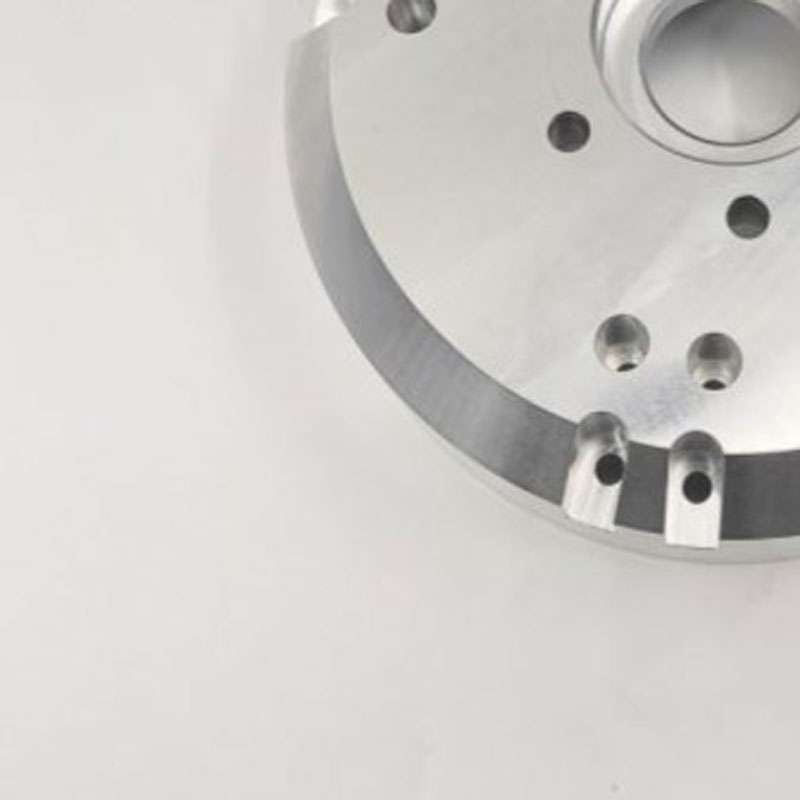 Provides a random, non-linear texture with a shiny, high gloss finish. However, it might be unable to create sharp corners and pockets
Precision Turning Machining Tolerances
CNC Turning Service
Manufacturing Specifications & Capabilities
Type

Tolerance

No Drawing

Linear dimension
+/- 0.025 mm
+/- 0.001 inch
ISO 2768 Medium
Hole diameters (not reamed)
+/- 0.025 mm
+/- 0.001 inch
ISO 2768 Medium
Shaft diameters
+/- 0.025 mm
+/- 0.001 inch
ISO 2768 Medium
Part size limit
Φ1000*2000mm
Φ39.4 * 78.7 inch
ISO 2768 Medium
3 Ways to Ensure Perfection
Standards
GENERAL TOLERANCE
For metals, the standard is ISO-2768 fH (fine)
For plastics, the standard is ISO-2768 mK (medium)
Metric threads tolerances:ISO 965-1 standard UN Threads Tolerances: ASME B1.1-2003 standard
knurling: ISO13444:2012 standard Our factory is ISO 9001:2015 certificated
Visual inspection and Protection
Constant visual inspection conditions
Quantification of cosmetic surface quality
Process requirements
Part cleaning and Protection
Quality Inspection Report
Inspection Confirmation
Dimensional confirmation
Appearance confirmation
Quality documentation
What is CNC Turning?
CNC turning is a fully computer-controlled manufacturing process in which a round workpiece spins and a tool is fed into it. During the turning process, material from the work piece's outer surface is removed by feeding it into the tool to create the desired shape. The computer program ultimately dictates the removal process.
The CNC turning process can work in both axes of rotation (horizontal and vertical). Turning can machine a wide range of material bars, from Nylon to Titanium, brass, and steel, with the help of drilling, boring, reaming, grooving, threading, knurling, and taper turning according to CAD and input instructions.
If you are looking to produce profiles with axial symmetry, like cones, cylinders, disks, or a combination of those shapes, CNC turning is definitely for you.

Working Principle of CNC Turning
The working principle of CNC turning is executing computer code on a CAD file to remove material from the outer surface of the work bar to achieve the desired shape. The CNC turning process is finished in four major steps, creating a digital representation (CAD), generating machining code from CAD files, CNC lathe setup, and manufacturing turned parts from computer input instructions.
The raw material bar is first attached to the chuck, which begins to rotate following the input speed. Following this, the cutting tool is started to feed the material so that the desired shape can be produced. The turning tools are available in various speeds and sizes to create a particular shape from the workpiece. Even though the CNC turning process is numerically controlled, manual supervision is still required to guarantee precise shape and tight tolerance.
CNC turning can work with cylinder-shaped, square-shaped, or hexagonal-shaped objects. However, the most typical shape is the cylindrical one.
Different types of CNC Turning
While there are many different CNC turning processes, some of the most common ones include taper turning, step turning, contour turning, grooving, parting, threading, and more. The primary distinction between these turning processes is how the material is fed into the various turning tools.
Taper turning is gradually reducing or increasing the diameter of a cylindrical workpiece to produce a conical surface. In contrast, a step-up turning involves a sudden increase or decrease of the diameter. The cutting tool axially follows a trajectory with a predefined geometry when performing a contour turning operation.
A narrow cut called a "groove" is made around the workpiece's cylindrical surface within the specific segment during the grooving. The parting process looks like grooving, but the cutting tool reaches the part's axis and cuts off a section.
In the turning process known as threading, a tool is moved along the side of a cylindrical workpiece to create continuous helical grooves. The boring is related to internal turning, increasing the hole diameter's accuracy, where a pre-formed hole is enlarged through this process.
What's the lowest thickness for the turning process I can use in my design to avoid warpage?
We recommend a minimum thickness of 0.8 mm for metal and 1.5 mm for plastic. The value, however, is heavily dependent on the size of the parts to be manufactured. For instance, you might need to lower the minimum thickness limit for large parts and raise it for much more minor parts to prevent warpage.
What is a CNC turning center?
A more sophisticated version of a CNC lathe, a CNC turning center removes material with cutting tools to more precisely create the product. Vertical and horizontal turning centers are the two types of CNC turning centers. The spindle is oriented horizontally in horizontal turning centers instead of vertically in vertical centers, enabling the headstock to rest on the floor and the faceplate to function as a flat rotating table.
What are the advantages of CNC turning?
The CNC turning process has several benefits, including precisely creating complex geometries and more effective use of material since only the necessary sections are machined. In addition, with CNC turning, highly accurate parts are produced in a short time. Overall, it's a versatile approach.
What can be produced using CNC turning?
CNC turning is a game-changer manufacturing approach for a variety of industries. For example, in the automotive sector, CNC turning is used to make engine blocks, engine blocks, engine shafts, brake rotors, steering components, wheel hubs, and other parts. The aerospace industry uses CNC turning to create components for wings, engines, landing gears, and other features. In addition, CNC turning requires high precision for medical instruments like prosthetic implants, processing equipment, and replacement joints.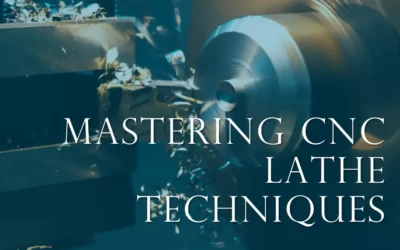 CNC lathe techniques can elevate your precision manufacturing.
read more
Get Your Parts Made Today