CAPABILITIES
CNC Turning Milling Service
Allow multiple operations on a single machine, perfect for high precision parts with complex geometries
Tight Tolerance of ±0.0004″ (0.01mm)
Parts as Fast as 1 days
Aluminium, Steel, Copper, Polymers & More





Why Choose Our CNC Turning Milling Service
We offer Turning and milling services for prototype development to large-scale manufacturing. Simultaneous milling and turning operations can produce complex cones, cylinders, disks, and polygons.
By combining different steps such as drilling, grooving, threading, knurling, boring, and many more. From screws and bolts to high-precision aerospace or automotive parts, all can be created by collaboration with Prolean using CNC turning-milling compound machines.
How to Order Parts?
Get a free CNC turning milling quote from a real Engineer, Once we receive your design, Our engineer will review it and send you a quotation as fast as one hour.

Get One Hour Quote
Upload your design or send an email directly to our engineer and get your quotes within as fast as one hour

Start Production
Your parts will get made once your orders confirmed, besides, your will get real-time updated of the production status from our order tracking system

Receive Your Custom Part
After all parts pass qc inspection, they will be well packed from any transportation accidents. Then, your custom parts are delivered straight to your doorstep
CNC Turning and Milling Materials Options
CNC Machining Material Guide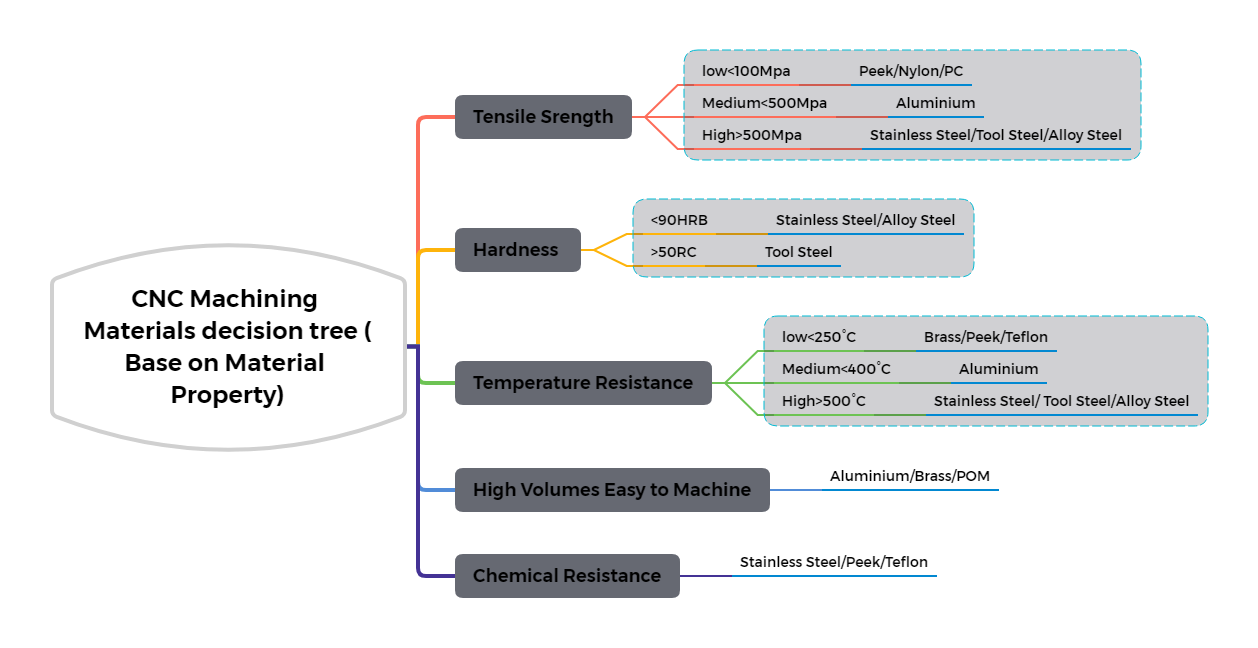 Turning and Milling Finishing Options
At Prolean, we understand that achieving the perfect finish on a machined part can make all the difference. Every project presents unique demands; perhaps a glossy sheen, a tactile texture, or even a resilient protective layer. With a commitment to craftsmanship, our team ensures that the resulting piece isn't just functional, but also aesthetically in line with your aspirations. Delve further to discover the array of specialized finishing options we proudly present, curated to elevate the resilience, allure, and performance of each machined component.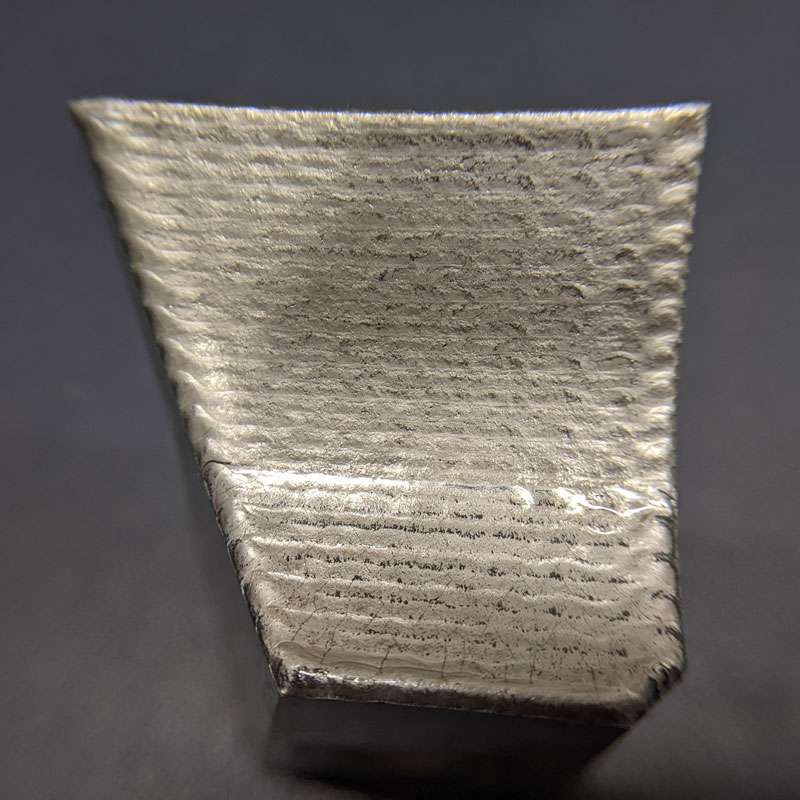 Provides excellent corrosion, wear, and abrasion resistance. Laser Cladding is also effective for treating minor surface imperfections such as cavities, tiny cracks, and rust damage.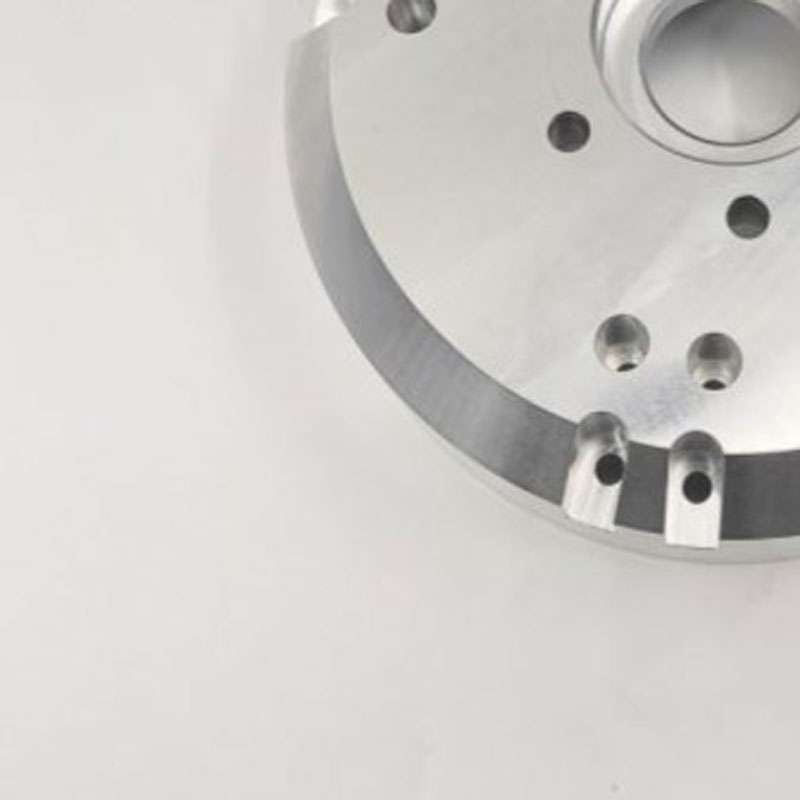 Provides a random, non-linear texture with a shiny, high gloss finish. However, it might be unable to create sharp corners and pockets
3 Ways to Ensure Perfection Machining Outcome
Standards
GENERAL TOLERANCE
For metals, the standard is ISO-2768 fH (fine)
For plastics, the standard is ISO-2768 mK (medium)
Metric threads tolerances:ISO 965-1 standard UN Threads Tolerances: ASME B1.1-2003 standard
knurling: ISO13444:2012 standard Our factory is ISO 9001:2015 certificated
Visual inspection and Protection
Constant visual inspection conditions
Quantification of cosmetic surface quality
Process requirements
Part cleaning and Protection
Quality Inspection Report
Inspection Confirmation
Dimensional confirmation
Appearance confirmation
Quality documentation
What is CNC Turning-Milling?
While turning machining only rotates the workpiece and milling machining rotates the cutting tools, turning-milling machining combines both approaches in which both the workpiece and the tools can spin following the demands of the CAD file and input instructions.

A mill-turn center machine is used for the Turning-milling machining, basically, a hybrid system that performs both Turning and milling operations simultaneously without switching the device. Because complex geometries require both processes, this approach eliminates the need for frequent machine switching and streamlines manufacturing compared to the normal CNC machining process.

Both milling and turning tools are included in CNC mill-turning machines, and they are set up so that they can be used simultaneously and quickly under input instructions from a computer.
Use of CNC turn-mill machine
The various components for the automotive, aerospace, defense, medical, and mechanical industry requires geometries that involve both turning and milling operation. The CNC Turn-mill machine is ideal for such cases. However, it might not be cost-effective to use it to manufacture items where one process is sufficient, and the operator might have to cope with a more complicated setup.We recommend the CNC turn-mill is ideal when the milling required on the part is less than 25 %.
Working Principle of CNC Turning Milling
The working bar is fastened to the chuck on the spindle and rotates rapidly when computer commands direct the turning operations. When milling operations are required, it becomes stationary, and the rotating tools begin to move to feed the material.
The CNC turn-mill machine can perform turning, milling, boring, facing, drilling, and many other operations. The rotational direction of the machine that commonly uses the milling head is referred to as the "B-axis" in turn-mill machines. The workpiece is fastened to the milling head, allowing various tool-to-workpiece angles.
There are four standard Axis of movement. X-axis: Movement perpendicular to the Axis of the workpiece, Y-Axis: movement using a live tool or separate milling head perpendicular to the Axis of the workpiece, Z- axis: Movement along the stock axis required when holes need to be drilled in the center of the workpiece, B- Axis: movement around the Axis of the workpiece.
The CAD file is first loaded onto the device, and the program is customized following the drawing. Before beginning the process, the turning-milling operation instructions are provided. Even after that, manual supervision is required to ensure quality. However, it doesn't need different programming or education for each process—just one program will do.
What kind of CNC turn-mill equipment do ProLean's use?
We have a Feeler HT-30SZ, 5-axis mill-turn machine that can mill and turn bar stocks, castings, forgings, billets, and other complicated components while maintaining high accuracy. While Copper, steel, Brass, Titanium, plastic, and many more materials can be used in CNC turning-milling.
What is the smallest thickness I may incorporate into my design to prevent warpage during the turning-milling process?
We offer a minimum thickness of 0.5mm and 1mm for metal and plastic, respectively. However, the value is greatly influenced by the size of the created parts. For instance, you might need to drop the minimum thickness limit for large parts and raise it for much smaller parts to minimize warpage.
What are the Advantages of Using the Turning-milling process?
Comparing a turning-milling process to separate milling and turning operations, the combination has many benefits. Turning-milling generates accurate parts using the same machining setup, which reduces production time instead of performing independently, necessitating separate setup, instructions, and tool arrangements. Compared to an individual approach, the single configuration reduces adjustment and fixation time and maintains tight tolerance because handling different machines requires labor and raises the possibility of dimension error.
What parts can be made with the Turning-milling process?
We offer Precision measurement equipment, craft and automotive parts, parallelepiped-shaped parts with threaded holes, and other complex shapes using a CNC turning-milling technique.
What is the key difference between CNC milling and Turning?
The CNC milling method utilizes rotatory tools and a stationary workpiece, whereas the turning process rotates the cylindrical workpiece, and the tool remains stationary to achieve the desired shape.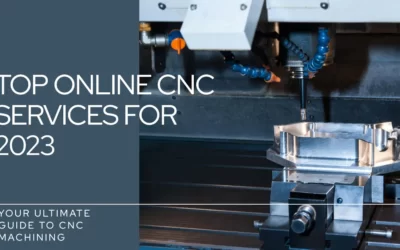 Learn how to choose the best online CNC services available by exploring key features, factors, and more.
read more
Get Your Parts Made Today