CAPABILITIES
Injection Molding Service
Custom injection molding services for plastic prototypes and rapid production parts. Get a free injection molding quotation and design feedback within a few hours.
Rapid tooling production as fast as 2 weeks
Thermoplastic Injection Molding
Thermoset Silicone Injection Molding
Metal Injection Molding
DFM report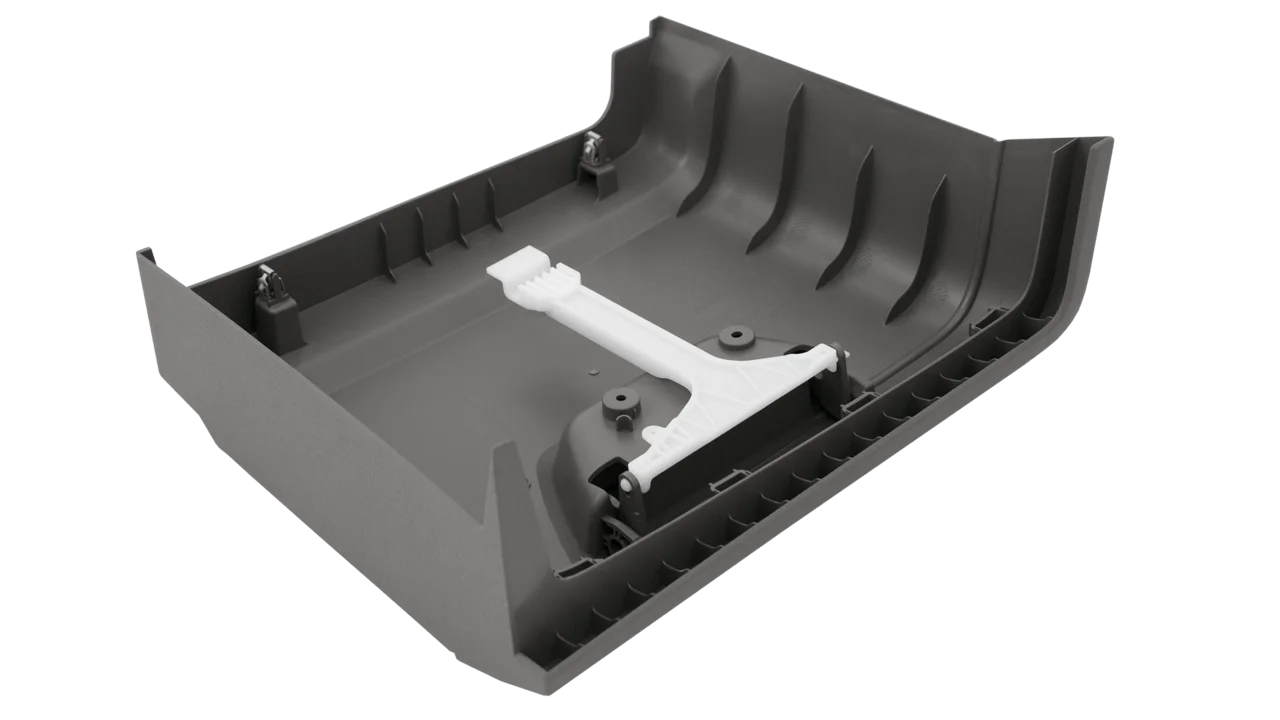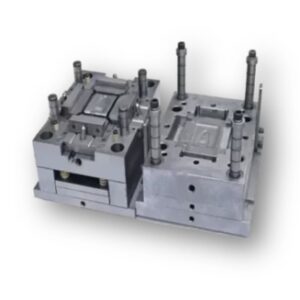 Plastic Injection Mold
Dependable tooling fabrication for bespoke injection molded components.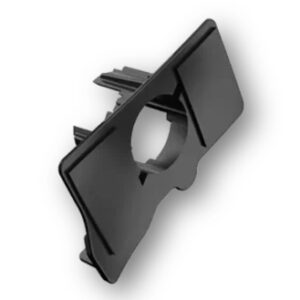 Plastic Injection Molding
Superior plastic injection molding solutions for your bespoke prototypes and batch production components.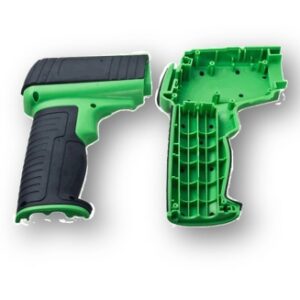 Overmolding Services
Premium custom over-molding solutions for prototype and just-in-time production components.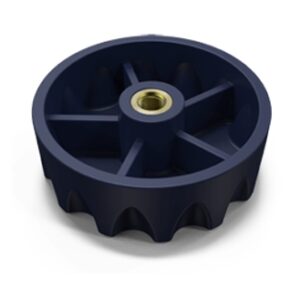 Insert Molding Service
Bespoke insert molding solutions for premium prototypes and just-in-time components.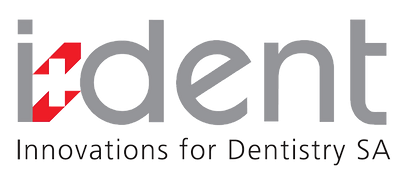 Advantage of Prolean's Injection Molding Service
🔧 Production-Grade Tooling: Experience the efficiency of our production-grade steel molds. Receive T1 samples within a week of your order. Once your mold is ready, we ensure quality with ten part samples (T1) for your approval.
🎨 Extensive Material Options: Tailor your projects with a myriad of choices. Our material palette includes ABS, Ultem, PC/ABS, PEEK, HDPE, PET, TPE, nylon, polyethylene, and much more.
🎯 Precision Delivered: Committing to unparalleled accuracy, we boast industry-leading delivery times for projects with tight tolerances.
📈 Scalability at Its Best: Whether you're prototyping or in need of millions of parts, we're equipped to handle your demand.
🛠️ Versatile Machinery: Our facilities are home to a vast range of machines. From single to multi-cavity and family molds, to press tonnages ranging from 50 to 1,100+; we've even got side actions including hand-loaded cores for specialized requirements.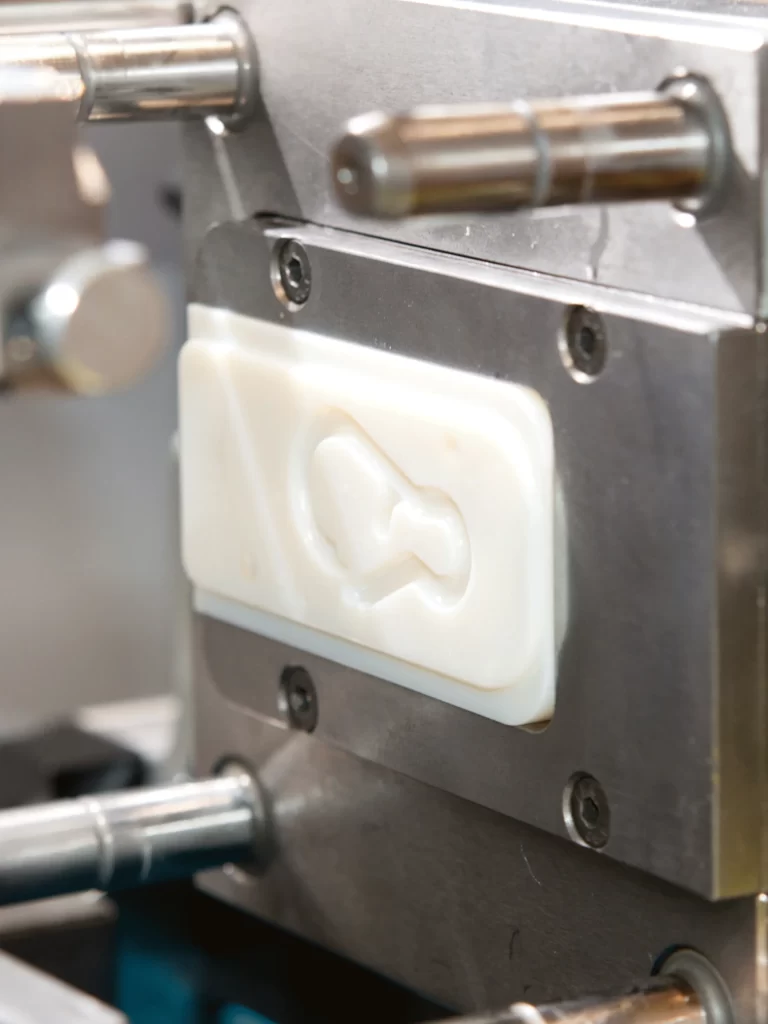 Gallery of Injection Molding Parts
How to Order Parts?
Get a free quote from a real engineer; once we receive your design, our engineer will review it and send you a quote as fast as one hour.

Get A Quote Within 12 Hours
Upload your design or email our engineer directly and get your quotes as fast as one hour.

Start Production
Your parts will be made once your orders are confirmed. Besides, you will get real-time order updates of the production status from our order tracking system.

Receive Your Part
After all parts pass QC inspection, they will be well packed from transportation accidents. Then, your custom parts are delivered straight to your doorstep.
Material Options For Injection Molding
ABS
ABS (Acrylonitrile Butadiene Styrene) is a popular thermoplastic widely used in injection molding due to its excellent mechanical properties and versatility.
Renowned for its robustness, high impact resistance, and easy moldability, ABS finds it's applications ranging from automotive components to consumer electronics.
Products crafted from ABS through injection molding often exhibit superior surface finish, dimensional stability, and resistance to various environmental stressors, making it a favored choice for many manufacturers.
PEEK
PEEK (Polyether Ether Ketone) is a high-performance thermoplastic esteemed for its remarkable strength, thermal stability, and chemical resistance.
PEEK injection molding part is often chosen for advanced applications in aerospace, medical, and electronics industries, PEEK stands out for its ability to retain its mechanical properties even at elevated temperatures.
Injection molded components made from PEEK are characterized by their long-term durability, low moisture absorption, and exceptional resistance to wear and abrasion, making them an indispensable material for demanding engineering environments.
HDPE
HDPE (High-Density Polyethylene) is a robust and dense thermoplastic recognized for its high strength-to-density ratio.
Widely used in applications like containers, piping, and geomembranes, HDPE is prized for its resistance to impact, moisture, and chemicals.
Injection-molded products crafted from HDPE are known for their longevity, recyclability, and ability to withstand environmental stressors, such as UV radiation. This combination of features makes HDPE a go-to material for industries aiming for durable and sustainable solutions.
PET 
PET (Polyethylene Terephthalate) is a transparent, lightweight thermoplastic that stands out for its impressive strength and gas barrier properties.
PET is Frequently chosen for packaging applications, especially in the beverage industry, PET bottles and containers offer clarity comparable to glass, yet with superior shatter resistance.
Injection-molded products made from PET are characterized by their crystal-clear transparency, recyclability, and resistance to water and most chemicals.
TPE
TPE (Thermoplastic Elastomer) is a unique class of materials that combines the characteristics of rubber with the processing capabilities of thermoplastics.
Injection-molded products made from TPE are distinguished by their elasticity, ability to return to their original shape after stretching, and excellent UV and weather resistance. Their adaptability and wide range of hardness levels make TPEs a versatile choice for manufacturers aiming to bridge the gap between plastics and elastomers.
Notably flexible, durable, and recyclable, TPEs are often utilized in applications that require a soft touch, such as grips, seals, and medical devices.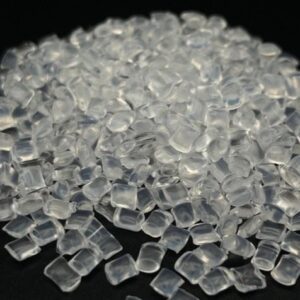 Nylon materials for Injection Molding
Nylon, often referred to by its chemical name, Polyamide (PA), is a versatile thermoplastic lauded for its excellent balance of strength, durability, and thermal resistance.
Injection-molded products crafted from Nylon exhibit superior mechanical properties, good dimensional stability, and resistance to many chemicals and environmental factors. Given its adaptability and intrinsic toughness, Nylon remains a favored choice for manufacturers seeking high-performance solutions in both high and low-temperature environments.
Predominantly utilized in automotive, electronics, and textile industries, Nylon is known for its impressive wear resistance and low coefficient of friction.
Polyethylene, commonly abbreviated as PE, stands as one of the most widely used thermoplastics globally.
From plastic bags to hard containers, Polyethylene's diverse use stems from its ease of processing, resistance to chemicals, and excellent moisture barrier properties. Injection-molded products made from Polyethylene are characterized by their durability, recyclability, and adaptability to both rigid and flexible formations, making it a staple in countless industries and households alike.
Finishing Options of Injection Mold
Standard Finish
Often being SPI B-2, subject to the design's geometry and draft angles. The inner surfaces, which aren't aesthetic-focused, are usually left in their machined condition.
SPI Finishes
Spectrum of finishes based on the Society of Plastics Industry (SPI) standards, spanning from Grade 3 diamond/high gloss to 320 stone subdued polish. The finishes encompass: SPI A-1 through A-3, SPI B-1 through B-3, SPI C-1 through C-3, and SPI D-1 through D-3.
| SPI FINISH STANDARD | SURFACE ROUGHNESS RA (ΜM) | FINISHING METHOD | FNISHING LOOK | STEELS RECOMMENDED |
| --- | --- | --- | --- | --- |
| SPI A1 | 0.012 to 0.025 | 6000 Grit Diamond | Super High Glossy finish | S136 (54HRC) or 8407(52HRC) |
| SPI A2 | 0.012 to 0.025 | 3000 Grit Diamond | High Glossy finish | S136 (54HRC) or 8407(52HRC) |
| SPI A3 | 0.05 to 0.10 | 1200 Grit Diamond | Normal Glossy finish | S136 (300HB) or 718H |
| SPI B1 | 0.05 to 0.10 | 600 Grit Paper | Fine Semi-glossy finish | 718H |
| SPI B2 | 0.10 to 0.15 | 400 Grit Paper | Medium Semi-glossy finish | 718H |
| SPI B3 | 0.28 to 0.32 | 320 Grit Paper | Normal Semi-glossy finish | 718H |
| SPI C1 | 0.35 to 0.40 | 600 Grit Stone | Fine Matte finish | 718H |
| SPI C2 | 0.45 to 0.55 | 400 Grit Stone | Medium Matte finish | 718H |
| SPI C3 | 0.63 to 0.70 | 320 Grit Stone | Normal Matte finish | 718H |
| SPI D1 | 0.80 to 1.00 | Dry Blast Glass Bead | Satin Textured finish | 718H |
| SPI D2 | 1.00 to 2.80​ | Dry Blast | Dull Textured finish | 718H |
| SPI D3 | 3.20 to 18.0 | Dry Blast | Rough Textured finish | 718H |
Mold Texturing
A variety of finishes encompassing matte, swirls, lines, and intricate patterns. Among our prevalent texture finishes are MoldTech MT11010, MoldTech MT11020, and MoldTech MT11030. Additional texture finishes are available upon inquiry.
Other Textures-VDI
The VDI 3400 Surface Finish, often termed the VDI surface finish, denotes the mold texture benchmark established by the Verein Deutscher Ingenieure (VDI), or the Society of German Engineers. Primarily achieved through EDM machining, this standard yields finishes ranging from fine to rough matte.
Laser Engraving
Inscribe part identifiers, brand insignias, and additional details onto your components.
Assembly
Prolean offers assembly and labeling services for injection molded components. Please contact us for more details. 
3 Ways to Ensure Perfection
Standards
GENERAL TOLERANCE
For metals, the standard is ISO-2768 fH (fine)
For plastics, the standard is ISO-2768 mK (medium)
Metric threads tolerances:ISO 965-1 standard UN Threads Tolerances: ASME B1.1-2003 standard
knurling: ISO13444:2012 standard Our factory is ISO 9001:2015 certificated
Visual inspection and Protection
Constant visual inspection conditions
Quantification of cosmetic surface quality
Process requirements
Part cleaning and Protection
Quality Inspection Report
Inspection Confirmation
Dimensional confirmation
Appearance confirmation
Quality documentation
What is Our Injection Molding Service?
Our injection molding service covers the whole process of injection molding from molding tooling, plastic injection molding, over molding and insert molding The Service process involves producing parts by injecting molten materials into a mold. It's a versatile solution for producing high volumes of identical plastic parts. 
Who is this service best suited for?
This service is ideal for businesses seeking large-scale production of plastic components, commonly used in industries like automotive, consumer electronics, medical devices, toys, and more.
How do I request a quote for my injection molding project?
Please head over to the 'Request a Quote' section on our website, provide project specifics, and our team will reply with a personalized quote promptly.
Which materials can be used with your Injection Molding Service?
We process a wide variety of thermoplastics including ABS, Polycarbonate, Polyethylene, TPU, and more. Contact our technical team for specific material inquiries.
What is the typical lead time for an injection molding project?
The lead time can vary based on the project's complexity, design intricacies, and current order volume. Generally, projects are completed within 2 weeks. For exact timelines, consult with our team.
Can you assist with mold design and optimization?
Yes, we have a dedicated design team that can assist with mold creation, optimization, and design revisions to ensure efficient and high-quality production.
I have a specific finish in mind for the molded parts. Can you accommodate?
Certainly! We offer various finishes including matte, glossy, textured, and more. Discuss your requirements with our team to ensure the desired outcome.
Get Your Delrin Parts Made Today