MATERIALS
Titanium
40% more strength-to-weight ratio than steel, Excellent corrosion resistance, low thermal expansion, and biologically inert. These properties make it perfect for automotive, aerospace, and medical applications.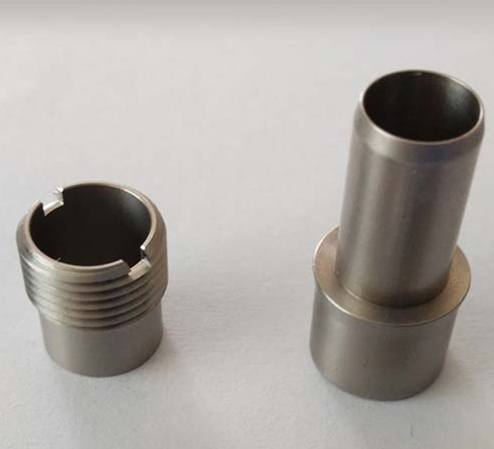 Our titanium CNC machining
Precision Machining – Our facility is equipped with state-of-the-art machinery to perform precise machining of titanium. We use advanced tools such as vertical and horizontal mills, tool grinders, live tool turning centers, cold saws, CNC lathes, CNC mills, and tool setters. These tools allow us to provide high-quality precision machining services including pocketing, broaching, profiling, drilling, turning, thread milling, reaming, and more. We also offer additional services like heat treating, centerless grinding, plating, and anodizing.
CNC Turning & Milling – At our facility, we perform CNC turning and milling of titanium using equipment with 3 and 4 axes. Our tools include a vertical mill, horizontal mill, CNC mill, CNC lathe, and CNC turning center. This makes us capable of performing operations like grooving, parting, knurling, drilling, etc.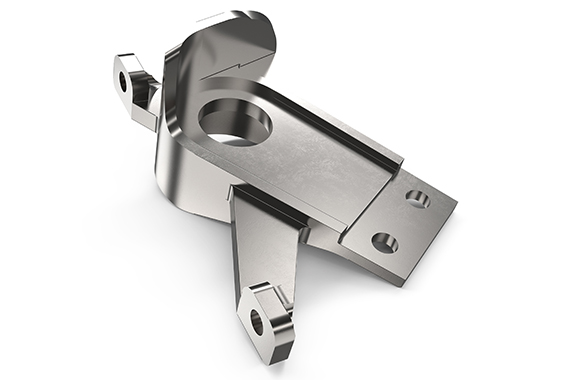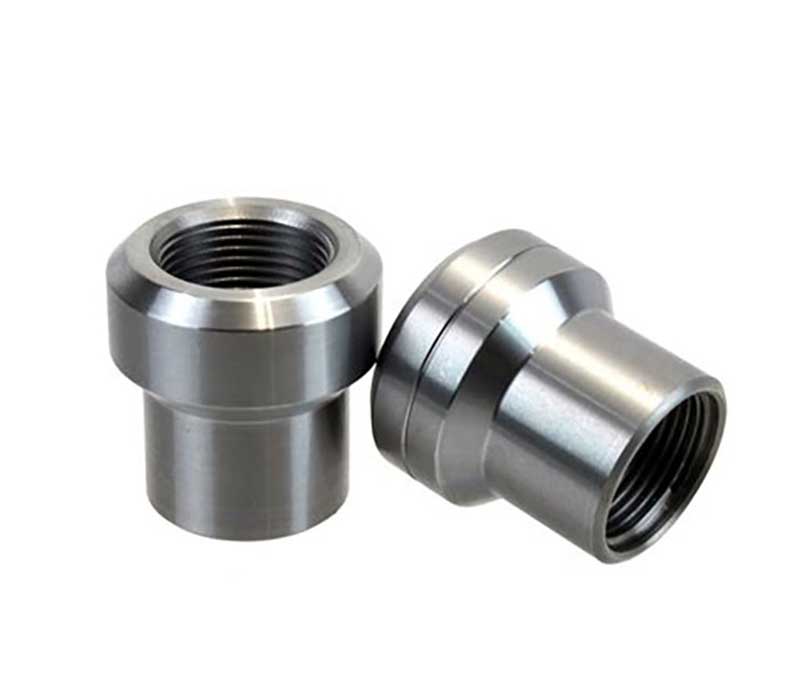 Let's Start A New Project Today
Titanium Machining Service At a Glance
Capability
Applications
Alloys
Tolerances
Wall Thickness
Max Size
Strengths
Lead Time
Price

CNC Mill




CNC Lathe

Hight strength Automotive, aerospace, and medical parts

Grade 1 Titanium




Grade 2 Titanium




Grade 5 Titanium(TC4, Ti6Al4v)

Not lower than ±0.13mm (±0.005″) based on the drawing ( ISO 2768)

Minimum 0.75 mm (~0.03"); It might vary based on alloy type and size of the part)

200 x 80 x 100 cm

40% more strength-to-weight ratio than steel, Excellent corrosion resistance, low thermal expansion, and biologically inert

Minimum 3 days. Not more than 10 days; for all complex parts.

$$$$$
The Benefit of CNC Titanium Parts
High Strength-to-Weight Ratio: Titanium is known for its exceptional strength-to-weight ratio, making it a great choice for applications where weight is a concern. This means that manufacturers can produce strong, lightweight parts and components that are both functional and durable.
Minimal Thermal Expansion: Titanium has a low thermal expansion rate, meaning it will not expand or contract as much as other materials when exposed to changes in temperature. This makes it ideal for use in applications where temperature fluctuations are a concern.
Excellent Corrosion Resistance: Titanium is naturally resistant to corrosion, making it ideal for use in harsh environments and applications where exposure to moisture and corrosive substances is a concern.
Safe for Medical Applications: Titanium is biocompatible and has no adverse effects on the human immune system, making it perfect for use in medical applications where safety is a top concern.
Rigid but Flexible: Despite its rigidity, titanium can be repeatedly bent in CNC conditions, making it ideal for a wide range of applications.
FAQs of Titanium Machining

Technical FAQ's
What types of titanium alloys can be machined?
Commonly machined titanium alloys include 6AL-4V, 6AL-4V ELI, and CP (Commercially Pure) grades 1, 2, 3, 4, and 7.
What is Titanium Anodizing?
Titanium anodizing is an electrochemical process that adjusts the oxide level on titanium surfaces. This not only enhances its aesthetics by creating a range of colors but also improves its wear and corrosion resistance.
What equipment do you use for titanium machining?
Our machining centers use state-of-the-art equipment, including CNC (Computer Numeric Control) lathes, mills, and drills, to ensure high precision and quality for every project.
What industries do you serve with your titanium machining services?
Our titanium machining services are used by a wide range of industries, including aerospace, medical, and oil and gas, among others.
What is your lead time for titanium machining projects?
Lead times for titanium machining projects may vary depending on the size and complexity of the project, as well as our current workload. Our team will provide a detailed timeline upon project evaluation.
What are the benefits of titanium machining?
Titanium machining offers high strength and low weight, good heat resistance, and excellent corrosion resistance, making it ideal for various industrial applications.
Can you provide prototyping services for titanium machining projects?
Yes, we offer prototyping services and can help with the design and development of your titanium components.
How do I get a quote for titanium machining services?
Contact us with the specifications for your project and we will provide a detailed quote.
Get Your Titanium Parts Made Today