The Art and Science of Silk-Screen Printing: A Comprehensive Guide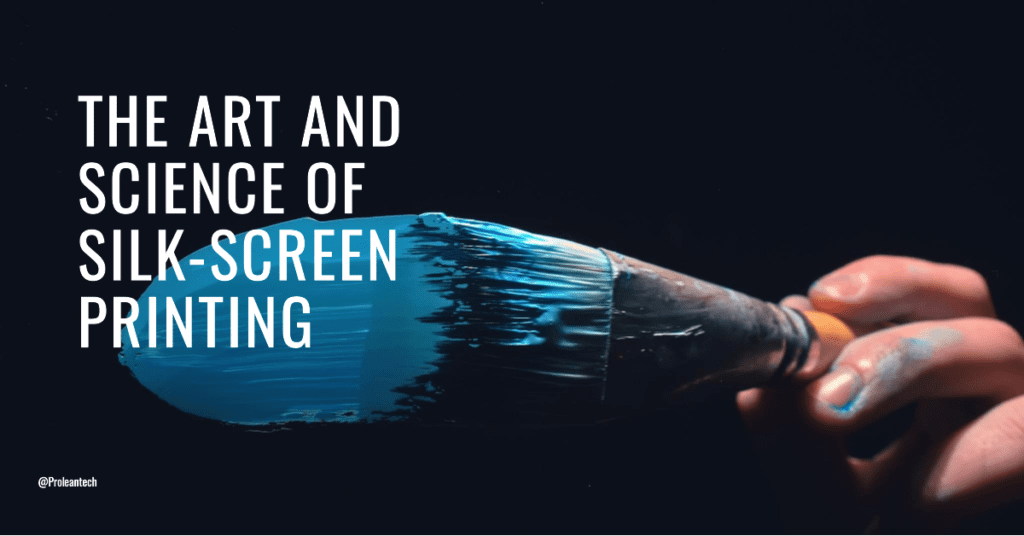 Screen printing, or silk-screen printing, is an age-old process that continues to play a significant role in modern printing and design sectors. Offering a unique aesthetic, it's used in a wide array of applications, from creating custom t-shirts and posters to crafting intricate fine art pieces. If you've ever wondered how to get started in this fascinating world, or you're interested in advancing your knowledge about the process and related services, such as screen printing screen burning service, you're in the right place.
Understanding Silk-Screen Printing
Silk-screen printing is a technique that utilizes a woven mesh to support an ink-blocking stencil. The stencil forms open areas of mesh that allow ink to transfer onto the material. The primary tools for this process include:
Screens for screen printing
Squeegees
Ink
Printing press
Pre-burned screens for screen printing or custom screen printing screens
An In-depth Look at Screen Printing Screens
Screen printing screens are an essential part of the process. They come in various sizes, like large screen printing screens for vast designs, or smaller sizes for more compact creations. The screens' mesh count can also differ, impacting the amount of detail that can be achieved.
Ready-made screens for screen printing: These screens are widely available and offer a convenient option for beginners. They are already stretched and come in various standard sizes.
Custom screens for screen printing: For more specific needs, you can order screen print screens to your specifications. They can be custom-made to suit unique design requirements, offering increased flexibility.
Pre-burned screens: Pre-burned screens, or pre-exposed screens, come with designs already burned into the screen. They are ready to use right out of the box, making them an ideal choice for those new to the process.
Custom pre-burned screens: For those looking for more personalization, custom pre-burned screens or custom pre-burned silk screens can be ordered. You provide the design, and the provider burns it onto the screen for you.
The Role of Screen Burning in Silk-Screen Printing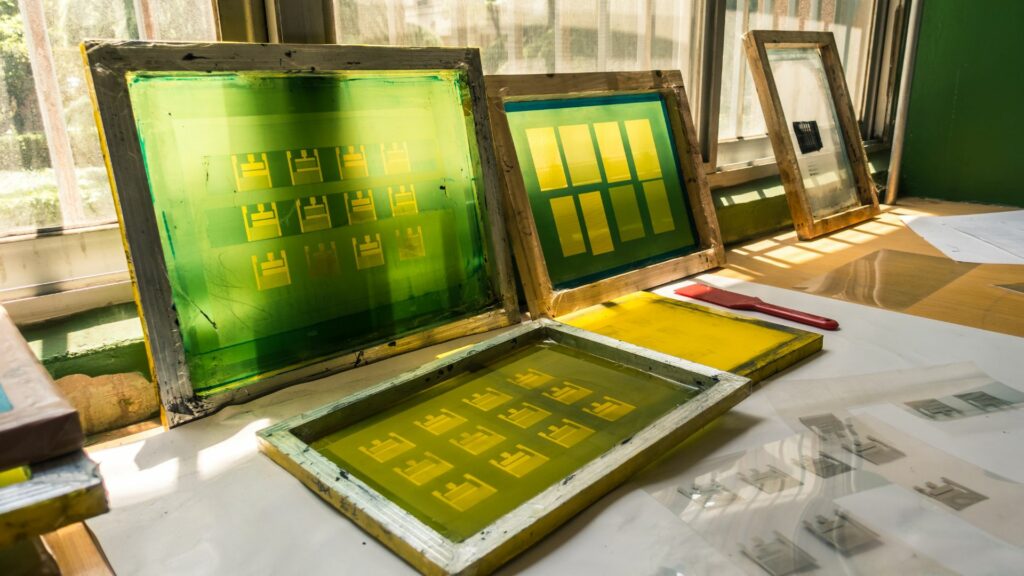 Screen burning, or exposing, is an integral part of silk-screen printing. It involves using light to harden the emulsion on the screen, creating a stencil of your design.
Screen printing screen burning service: Screen burning services take care of this step for you, providing professional results. These services can be found both locally (screen burning services near me) and online.
Pre-burned screens near me: You can find pre-burned screens for sale at local art supply stores or online. These screens have already undergone the burning process, eliminating the need for you to do it.
Custom screen burning: With custom screen burning or custom silk screen burning, you can submit your design to a service provider. They will burn the design onto a screen and send it back to you, ready for printing.
The Advantages of Using Pre-Burned Screens
Pre-burned screens offer several benefits:
Saves Time: Pre-burned screens save time as you don't need to go through the process of coating and exposing the screen yourself.
Consistent Quality: With pre-burned screens, the burning process is handled by professionals, ensuring consistency and quality.
Ease of Use: Especially for beginners, pre-burned screens provide an easy entry point into silk-screen printing.
Let's Start A New Project Today
Your One-Stop Silk-Screen Printing Service Provider
As a trailblazer in the industry, Proleantech provides top-tier silk-screen printing services, tailored to meet your unique needs. Combining state-of-the-art technology, unparalleled expertise, and a commitment to customer satisfaction, we strive to transform your creative vision into tangible results.
What Makes Proleantech Stand Out?
At Proleantech, we understand that each project is unique. That's why we go above and beyond to offer personalized solutions, whether you're a large corporation or a budding artist looking for the best quality print.
Wide Range of Services: We provide a host of services, including custom pre-burned silk screens, custom silk screen burning, large screen printing screens, and more. We're equipped to handle any task, no matter the scale or complexity.
High-Quality Materials: We only use top-quality screens for screen printing, ensuring that your designs come out looking their best.
Expert Team: Our team comprises experienced professionals dedicated to delivering high-quality silk-screen printing services. We're well-versed in the latest printing techniques and trends, ensuring you receive the best advice and service.
Fast Turnaround Time: We know how important time is for our clients. That's why we pride ourselves on our fast and efficient service, ensuring you receive your order on time, every time.
Proleantech's Silk-Screen Printing Services
Custom Screen Burning: Send us your design, and our experts will perform custom screen burning, resulting in a high-quality stencil ready for printing.
Custom Pre Burned Screens: Choose from our variety of custom pre-burned screens, prepared with professional precision. These screens are ready to use out of the box, saving you time and hassle.
Large Screen Printing Screens: For larger designs, we offer large screen printing screens, perfect for more extensive projects or print runs.
Screen Printing Screen Burning Service: Let us handle the burning process for you. We provide professional screen printing screen burning services, ensuring consistent quality and precise results.
Order Screens for Screen Printing: Need a specific type of screen for your project? You can order screen print screens from us, tailored to your specifications.
Custom Screen Printing Screens: If you have a unique design in mind, we can create custom screen printing screens to match. Our team is equipped to cater to your individual needs.
Local Screen Burning Services: Proleantech also offers local screen-burning services. If you're looking for 'screen burning services near me,' look no further.
Conclusion
Silk-screen printing offers a unique world of creativity, whether you're a hobbyist or professional. With the availability of services like custom screen burning and pre burned screen providers, it's now easier than ever to dive into this rewarding process. The next time you're looking for a screen burning service or ready-made screens for screen printing, consider your options and find the best fit for your creative needs.
FAQs
What is a pre-burned screen?
A pre-burned screen is a screen for screen printing that has already had a design exposed or "burned" onto it.
How does custom screen burning work?
With custom screen burning, you provide your design to a service provider. They'll transfer your design onto a screen using a light exposure process, then send the ready-to-use screen back to you.
Where can I find screen burning services near me?
Many local print shops offer screen-burning services. Alternatively, there are numerous online providers that can ship screens directly to your location.
Can I order screen print screens online?
Yes, many online suppliers offer both pre-made and custom screen printing screens. You can select the size, mesh count, and sometimes even the type of frame.
What are the benefits of using pre burned screens for screen printing?
Pre burned screens save time, ensure consistent quality, and are easy to use, especially for those new to silk-screen printing. They're an excellent way to get started with the process without requiring extensive knowledge or experience.
Let's Start A New Project Today